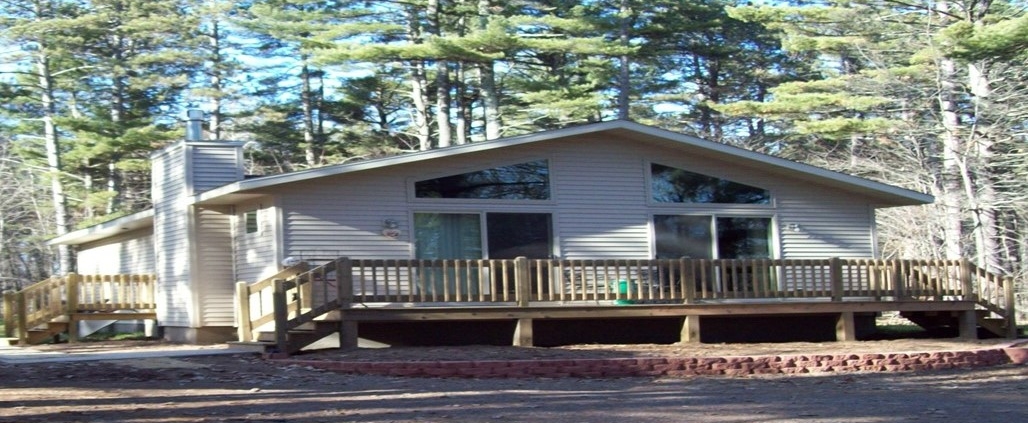 Making Forever Homes Possible in Lac du Flambeau
Patti Maulson was ready to rebuild her life after going through a divorce that left her bankrupt. A tribal member of the Lac du Flambeau Band of Lake Superior Chippewa tribe, she decided to return home to the reservation and become a homeowner once more.
With the bankruptcy fresh on her credit report, she couldn't qualify for a loan through most banks. That's when she reached out to Wisconsin Native Loan Fund (WINLF), a local Native CDFI servicing all eleven Tribes in Wisconsin. In a letter, Patti laid out the circumstances that led her to declare bankruptcy and the reparative steps she had been taking since then to rebuild.
Wisconsin Native Loan Fund, like many Native CDFIs, are usually the only non-predatory lender available to Native communities. And like many Native CDFIs, their mission as a lender is to uplift Native communities through fair lending and personalized financial education.
"We're a hand up, not a handout," said Janice St. Germaine, Director of Lending at Wisconsin Native Loan Fund (WINLF). "Not many people own their own homes. It's not taught to own land on or off the reservation."
Homeownership continues to be an area of great disparity, as Native communities face housing shortages, challenges in accessing mortgage capital, and other barriers to safe, affordable housing, enough that only 53% of Native Americans are homeowners compared to 71% of white households. Even worse is that usually the easiest and fastest way to acquire a loan is through payday lenders which trap people in predatory interest rates. Seeing a demand for housing and fair lending, WINLF opened their doors in 2008 and quickly expanded their operations to service all eleven Tribes in Wisconsin. They now offer a full range of lending services from auto loans to debt consolidation loans.
WINLF continues to strive for the development of Tribal Nations in Wisconsin, partnering with constructions companies to address the housing shortage. A lot of the work they do is also related to empowering communities to thrive within the mainstream financial realm. "Indian people are taught survival. We're not taught to care about finances or credit scores. At WINLF, we're trying to help people be comfortable with financial matters and make it so they can go to the bank or some other financial institution," said Janice St. Germaine. "We want to be a steppingstone for people, so they can graduate into going to a bank."
Patti has continued her relationship with WINLF. She returned for an auto loan for a much-needed new truck. She is also making renovations to her home with the help of WINLF. "I am so grateful to WINLF as an institution that is available to us as Native people who are working hard to build lives for themselves and our families. I am back home and finally living the life I have dreamed of for so long," shared Patti Maulson.
(This story was originally featured in Oweesta's 2021 Annual Report.)
https://www.oweesta.org/wp-content/uploads/2022/10/7cbb271b-10b3-1a3a-5545-d2f05ef7bc9f.jpg
476
1028
Isaiah Cornelius
http://www.oweesta.org/wp-content/uploads/2021/11/Oweesta2021logo-298x300.png
Isaiah Cornelius
2022-10-27 14:17:30
2022-10-27 14:27:35
Making Forever Homes Possible in Lac du Flambeau