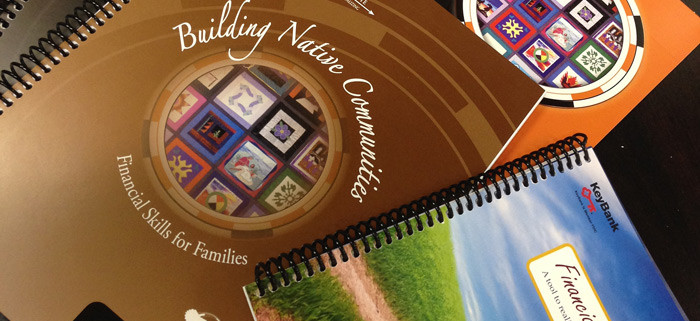 First Nations Oweesta Corporation is pleased to announce our upcoming 5th Edition Building Native Communities: Financial Skills for Families Train-the-Trainer, in partnership with KeyBank Foundation, on February 14-16, 2017 in Seattle, Washington. This training will offer a three-day, state-of-the-art instructor training and certification program to help Native CDFIs, tribes and other Native organizations establish and sustain financial education programs in their communities.
We will be accepting registration applications to attend this training until January 6, 2017 or until filled. Early and quality applications will be prioritized, so please register early and fully complete the following registration application.
First Nations Oweesta will provide travel information to assist you with planning when your application is selected. Applications will be reviewed on a rolling basis; please anticipate receiving notification from us within one week of submitting your application. Please do not make travel arrangements until your attendance has been confirmed. Due to the generosity of KeyBank Foundation, this training has no registration fees. Therefore, the only cost to you will be travel and accommodations.
This three- day training will address:
* Effective financial education training techniques and resources
* An in depth look at the Building Native Communities: Financial Skills for Families 5th Edition curriculum
Upon completion of the training, participants will be prepared to successfully pass the Building Native Communities: Financial Skills for Families 5th Edition certification exam, becoming certified financial education trainers. Participants must attend and complete all days of training, participate in an oral presentation, and pass the exam to be certified as an instructor.
For more information contact Chris Hansen at chris@oweesta.org or 303.774.8838.